Logo Design

Company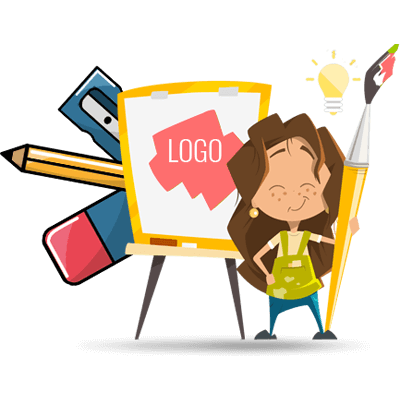 In our era of "visual wars," any element of the corporate style is significant. One of the decisive factors in the struggle for the buyer is the company logo- the name of the company, the graphic symbol, and in what color solution it is submitted. Ideally, the logo design should reflect the company's main specialization. He is not for nothing called the "face" of the organization: he "is responsible" for drawing attention to her services/goods, "working" to be recognized is an indicator of her respectability and status.
The logo design process can be lengthy and complex, but the best approach to get a one-of-a-kind logo personalized to your needs is to hire a logo design company in India. Mega Web Design offers logo design competitions that allow you to develop a unique logo for your company or website. This means you'll get one-of-a-kind logos from skilled designers.
Custom Logo with a Suitable for Your Company Kind Can distinguish it from the Rest
The face of your firm is the foundation of your brand identification when designing a logo. A logo design company in India can guarantee that your logo reaches your target audience by using the right colors, typography, and imagery that complement your brand and offering. Designers use your brand identity, business, industry conditions, and the market as the leading platforms for producing and understanding logo ideas during the web design development and creative phase.
As in off-line marketing, identifying your company and increasing memorability is an indispensable part of Internet marketing. A website without a logo looks inferior because there is no essential element of branding. On the other hand, logos not of professional quality produce a weak impression. We are specialized in creating an aesthetic and original logo. Hire the services of the best logo design company in India with Mega Web Design to give a professional touch to your brand. We will design your website by the logo, which will create a harmonious balance and color concept that will look "right."
Why entrust us as Your Preferred Logo Design Company in India?
Mega Web Design, a professional logo design company in India, also offers advertising and marketing services that enhance brand awareness and make your firm recognized by the general public. We offer you long-term support for any minor changes to your logo that you require, as well as additional branding services.
Choose a logo design that you like from our logo makers and begin tweaking it to fit your brand's style. Our logo design company in India offers full-service branding and marketing support to assist businesses in developing strong brand identities and spreading them across several platforms. Because of the many styles in which we work. We offer many different concepts, and through various stages of work, we come to a better logo. We are a web design company that can execute any graphic design project with outstanding professionalism, and most importantly – we love our work. We will do everything to create a unique, original logo that will reflect your company's impeccable image.
Why choose us for Logo Design Services?
Development of the logo without restrictions, to the complete victory! Edits and improvements made in the concept of the sign, approved by the customer, are not limited to our studio. Not more than 2-3 revisions to the concept of the logo – faced with this in other companies? It's not about us! Company colors, fonts, nuances of graphics – for all these positions, we work until the full approval of the mark without any restrictions. You can count on us for all the help you need, but if you want a more personalized full-service experience, our professional staff can rent our bespoke logo design services to you.
The Development of Logos is Our Main Specialization
This is what we do every day, honing our skills and constantly improving ourselves. Unlike many other studios that offer this service "for assortment" or "between businesses," do this successfully.
More than 600 Branded Signs and Logos in the Portfolio
A portfolio is the main result of any studio activity. Therefore, we are pleased to show you our works to be sure that developing a logo and corporate identity in our company is the right choice.
Efficiency in Work
We present the first versions of the logo to the customer within 2-3 days from receiving the advance payment. If it is necessary, the designers work on weekends and holidays.